I'm glad to hear "ANW6 (American Ninja Warrior 6)" is a very popular program.
The original was Japanese TV program "SASUKE".
I love this program and most of men dream to be Number 1.
This summer, anybody can try SASUKE cource in TOKYO.
see http://www.sasuke-park.jp/
From 07/24/2014 – 08/31/2014
open 10:00 – 18:00
1DAY pass = JPY4800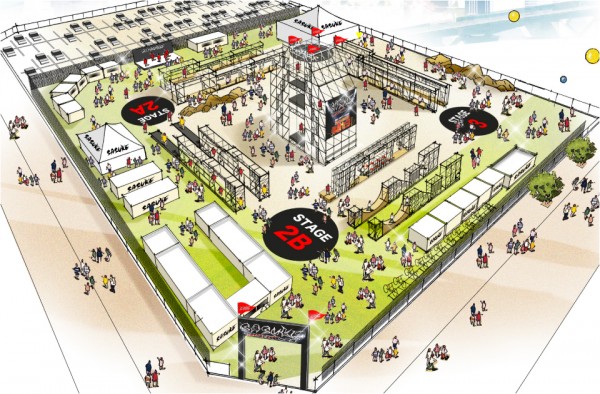 Ummmm, I would like to challenge but a bit got fat.
I wish I were a high school student so that I could show the best performance.